On 12th November, Mr. Karan, the Permanent Secretary for Office of the Prime Minister of Fiji and H.E. Mr. QianBo, the Chinese Ambassador to Fiji signed the B&RI MoU in Suva. The signing of the MOU signifies the official commitment on the Silk and Road Economic Belt and the 21st Maritime Silk Road on behalf of the two governments, bringing the bilateral relationship to a new height in the new era led by the Belt and Road Initiative.

In 2015, the Fijian Prime Minister, Hon. Bainimarama attended the first Belt and Road Forum in Beijing along with a large high-level government delegation.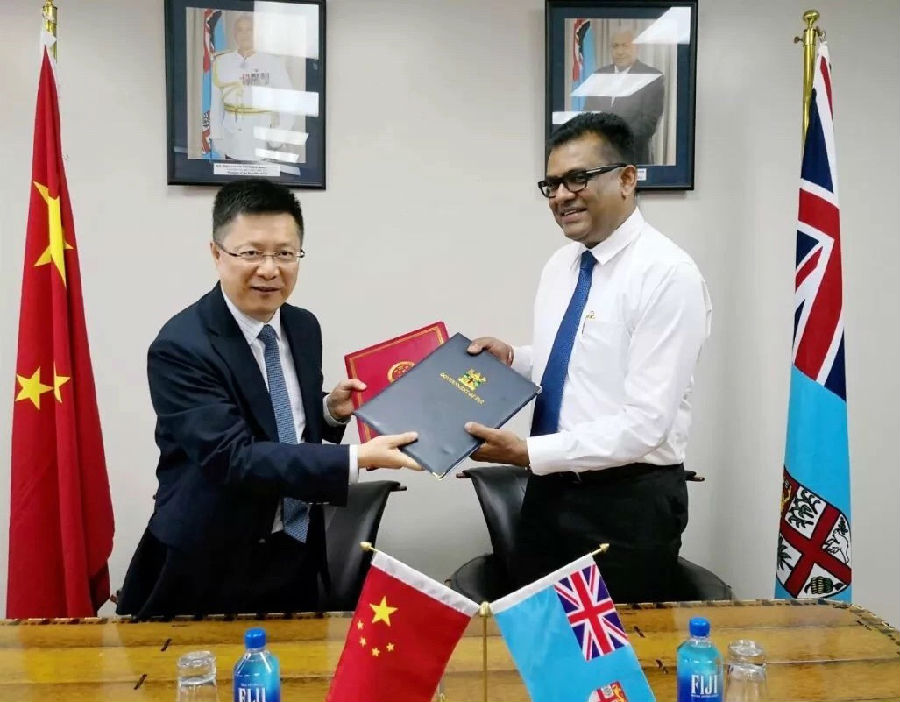 The Belt and Road initiative, since its initiation has brought desirable investment flows to Fiji and the much-needed infrastructure building projects to the local economy. Mr. Karan thanked the Chinese government for the development assistance to Fiji over the years and highlighted that China has always been a good friend and partner for Fiji. Speaking highly of the Belt and Road Initiative, Mr. Karan said Fiji will continue to work with the Chinese government to advance and realise the noble development objectives of the B&RI.

On the same day, another agreement focusing on economic and technical cooperation was signed between the two governments. This agreement aims to strengthen the cooperation between the two countries for common development and prosperity.