On 23 September 2022, the 2nd Shanghai Consuls General Charity Tennis Tournament drew to a successful close at the venue of Shanghai Racquet Club. The event was jointly organised by the Consulate General of the Republic of Malta in Shanghai, the Consulate of the Republic of Slovenia in Shanghai, and the Consulate General of the Republic of Fiji in Shanghai. It is also the first large-scale diplomatic event co-organised by the Consulate General of the Republic of Fiji since the Consul General Dr.Chan Yok Yee has taken the role as Dean of the Diplomatic Corps in Shanghai on 1 September 2022.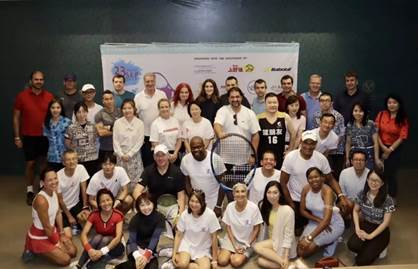 The Organizing Committee and Participants
In collaboration with the Heart To Heart Foundation in Shanghai, the event aims to raise funds to sponsor corrective surgery for Chinese children from all over China with congenital heart disease (CHD) whose parents are unable to afford the surgery with the collective efforts of the Shanghai Diplomatic Corps. The event attracted over 150 participants including CGs and representatives of enterprises from more than 30 countries, receiving strong support from the diplomatic and business communities.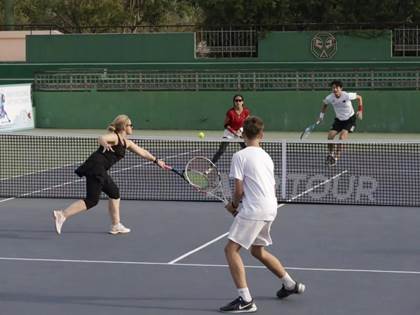 Outdoor Tennis Tournament
The tennis tournament comprises rounds of all-play-all, semi-final, and final sessions. The participants' tennis skills and sportsmanship shone through in the tournament and offered us enjoyable watches.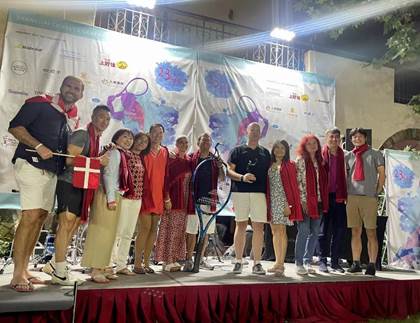 Group Photo of the Winners
A BBQ buffet was followed after the exciting tennis matches, all the participants enjoyed a delicious meal together and good friendship was established around the table. The special thanks go to DJ DOUGH and Matt Barker Project for their voluntary eye-catching live band show. At the end of the event, the organizing committee announced that the funds collected through this event would cover heart surgery for at least 7 children whose families could not afford it, increasing from 2 children sponsored in the first CG charity tennis tournament in the last year.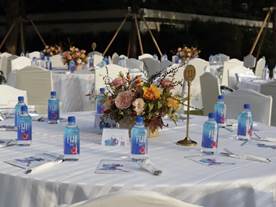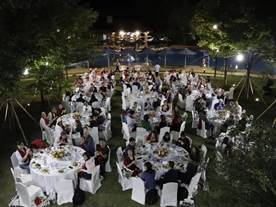 The Charity BBQ Buffet
Being part of the organizing committee, The Consulate office of the Republic of Fiji rendered full support to the event by assisting in securing sponsors and helping with logistics on the day. Apart from that, two sets of exquisite Fijian traditional clubs were donated for raffle prizes by the Fiji Consulate office.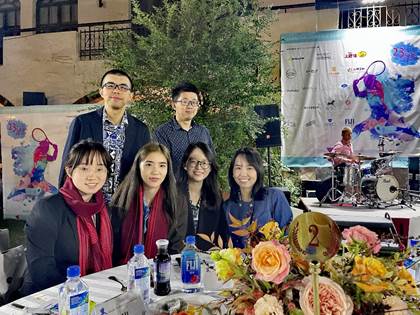 Consulate Office of the Republic of Fiji in Shanghai
The complete success of this event manifests the influences of the Shanghai Diplomatic Corps. As the new Dean of Shanghai Diplomatic Corps, Fiji is committed to effectively promoting communications within the diplomatic communities. And we expect to create an enabling international environment for development while taking on more social responsibilities with joint efforts of the Shanghai Diplomatic Corps.
Special thanks to the following sponsors for their generosity: FIJI Water, FOUR NOBLES, TOUCHROAD Group, Oishi, Babolat, 9Trees Connection, WENSLI, naked RETREATS, SANTA ALBA, Kunshan Variety Plastic & Hardware, VINAKOPER, YINGOS, Hoegaarden, TORO DE PIEDRA, DJ DOUGH, THE MATT BARKER PROJECT, SHANGHAI RACQUET CLUB, United Family Healthcare, and Bony Tott Musi.