From May 26th to June 4th, Chinese Foreign Minister and State Councillor Wang Yi visits seven Pacific Island Countries (PICs), including Fiji. On May 30th, Minister Wang Yi firstly paid a courtesy call on Fiji's Head of State, H.E. President Katonivere in the State House.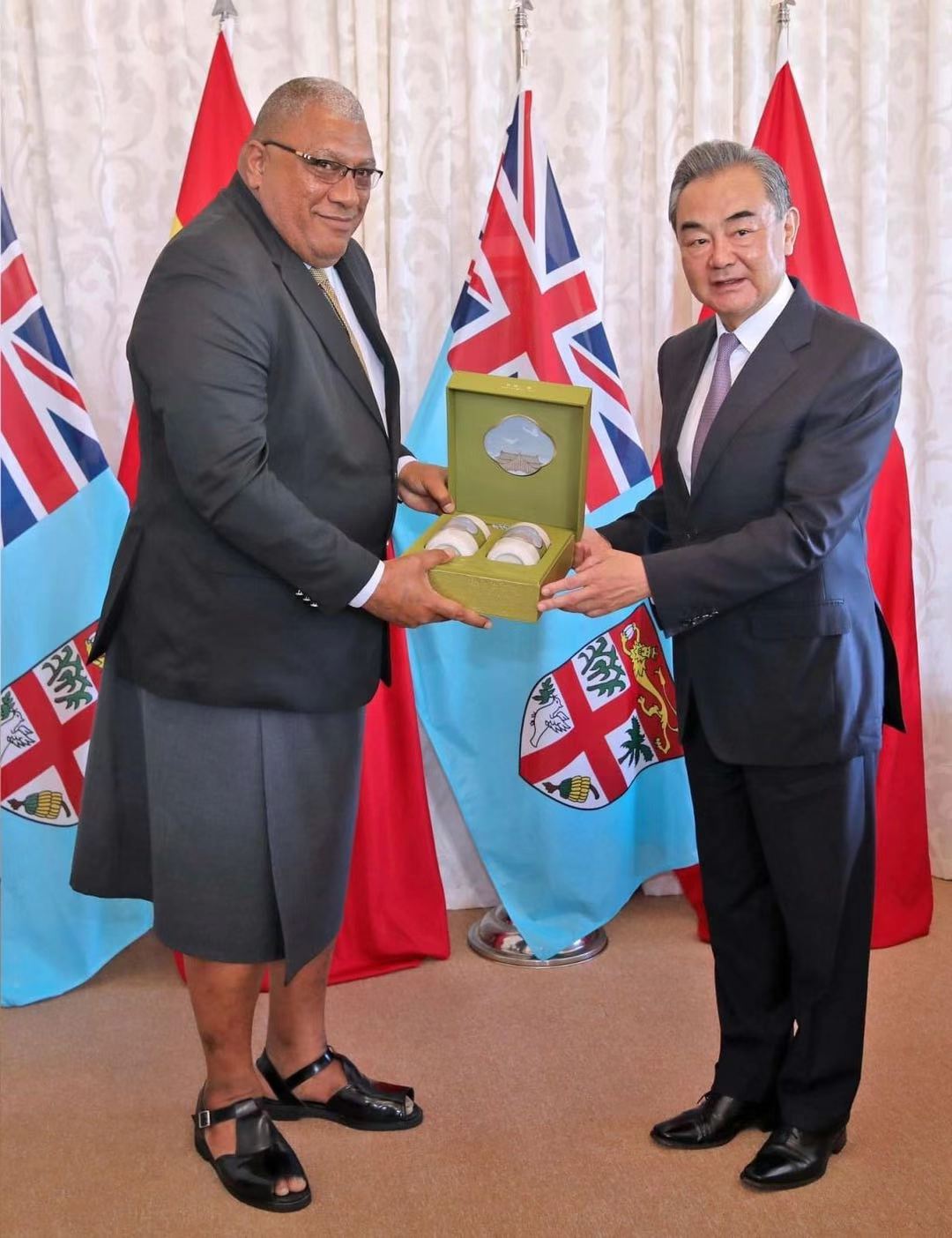 Later, Minister Wang Yi met the Fijian Prime Minister Bainimarama. The goal of the meeting was to reaffirm the deep bilateral relation between the two countries and strengthen mutual respect and common interest of people's continued socio-economic progress.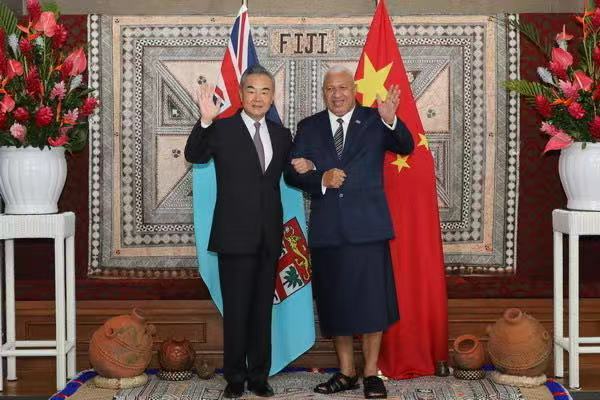 During the meeting, Prime Minister Bainimarama acknowledged the positive Chinese contribution towards developing infrastructure in Fiji, training and providing capacity building for Fijians and thanked the Chinese Government for its assistance in delivering essential medical supplies which accelerated the post-pandemic recovery. Climate action was one of the central issues of the discussion. The two sides also proposed that Fiji and China would continue to seek fertile ground for bilateral relationships. After the bilateral meeting, Prime Minister Bainimarama co-chaired the 2nd China–Pacific Island Countries Foreign Ministers Meeting with Minister Wang Yi. The outcome of the Ministerial Meeting highlighted the continued engagement amongst all parties under existing arrangements and the upcoming 2050 Strategy for the Blue Pacific Continent, which would provide guiding framework for Pacific partnerships in a rapidly changing world.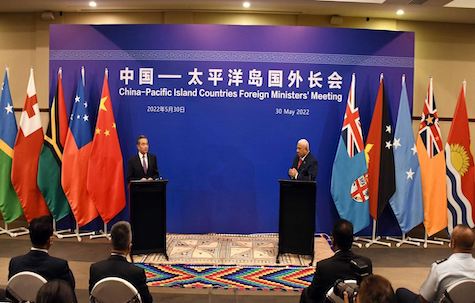 In the past years, Chinese cooperation with PICs has achieved fruitful results, especially in the fields of platform mechanism, local exchanges, economic and trade cooperation, health care, education and training. During Minister Wang Yi's Pacific tour, apart from visiting Fiji, the Chinese Foreign Minister's travel schedule also include visits to Solomon Islands, Kiribati, Samoa, Tonga, Vanuatu, Papua New Guinea and East Timor. At the margins of the Ministerial meetings, Chinese senior officials also met with senior officials of Fiji's Ministry of Commerce, Trade, Tourism and Transport. Discussions centred on how to improve market access for Fijian products into the Chinese market, how to enhance and facilitate Direct Foreign Investment and attract more Chinese tourists to Fiji.