At the invitation of the Zhejiang Provincial Committee of the China Council for the Promotion of International Trade (CCPIT Zhejiang), the Consul General of the Republic of Fiji, Dr. Yok Yee Chan took her first official trip to Ningbo in a 3-day program arranged and facilitated by the Ningbo Municipal Government and the CCPIT Ningbo. The trip provided a rare opportunity for all the participants to learn from the city known as the world's busiest port terminal.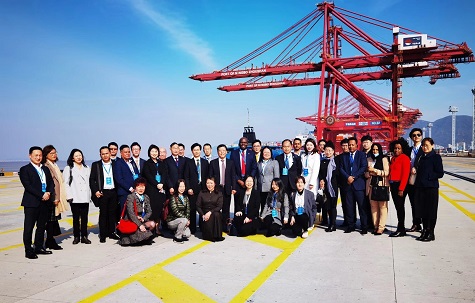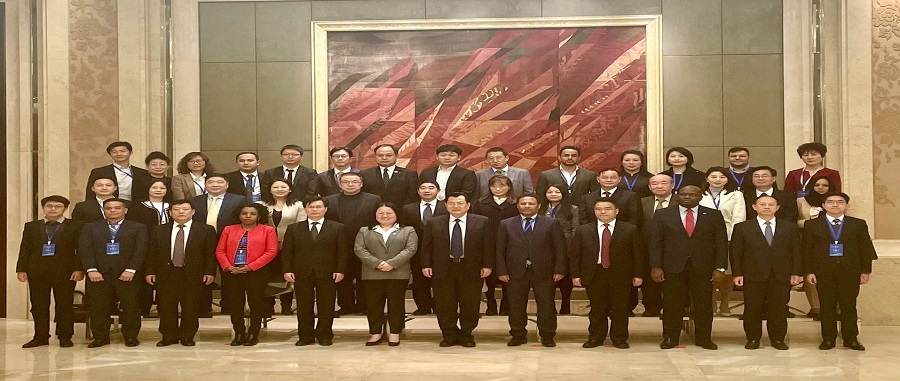 During the trip, Dr. Chan was the Head of Delegation, leading diplomatic and trade representatives from 14 Consulate Generals based in Shanghai. The visiting delegates inspected Ningbo-Zhoushan Port, Ningbo-Hangzhou Bay New Area, and several local companies that were representative of the city's planning strategy and industrial strength.
At the margins of the event, Dr Chan was interviewed by the local media where she took the opportunity to promote Fijian products and tourism. As Head of Delegation, Dr Chan also officially met with Mr. Qiu Dongyao, the Mayor of Ningbo and Mr. Chen Zong Yao, Chairman of the Zhejiang CCPIT to discuss potential cooperation in the fields of trade, investment, tourism and cultural exchange. Dr Chan stressed the importance of tourism as well as finding greater market access for Fijian products in the Chinese market to the Fijian economy. All visiting delegates acknowledged the usefulness of such economic and trade tours and expressed keen interest to cooperate with host cities and enterprises to foster closer business relations.